3:33 pm in blog, Fashion, Women's Fashion by Miri
From the Royal Wedding to the Kentucky Derby, it seems that dramatic ornamented hats are all we have been seeing lately! These recent special occasions have given celebrities and the elite the perfect excuse to don their most extravagant hats! MavenMall was right on the scene, scoping out the best of the hats from these exclusive events!
At the Royal Wedding, famous guests like Victoria Beckham and Zara Phillips, daughter of Princess Anne, wore British Milliner hats by the well-known British hat designer Philip Treacy. While other royal attendees also dressed in lavish haute couture hats.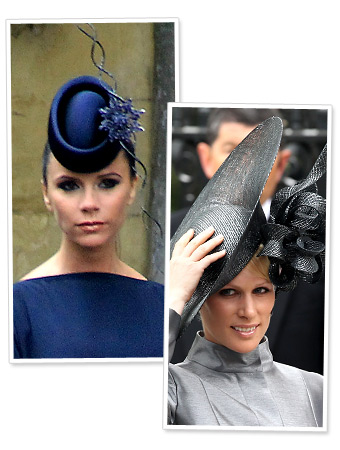 At the Kentucky Derby this past weekend, celebrities channeled their inner southern belles accessorizing their feminine outfits with flamboyant oversized hats! Model Nikki Taylor wore a wide-brimmed hat with a flower accent and Marie Menounos wore a sculpted hat with feather details.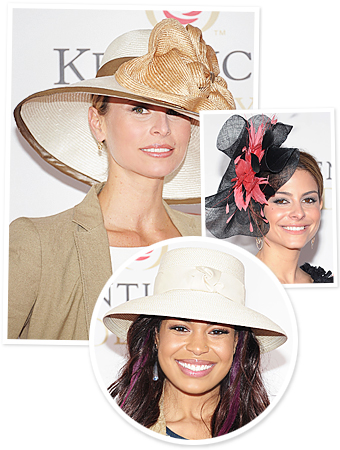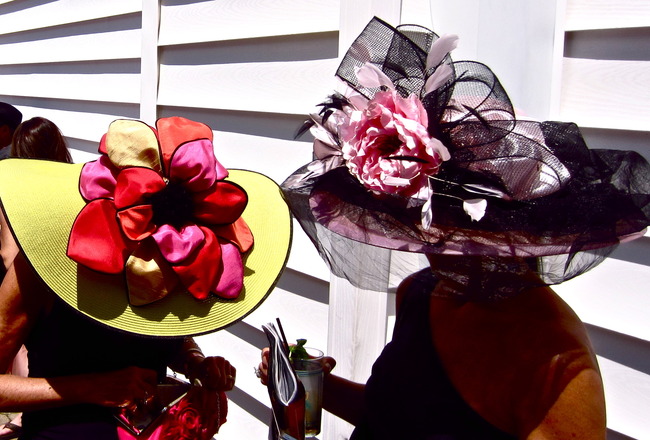 Different time zones, yet the underlying theme in attire of over-the-top adorned hats was definitely seen at both the Royal Wedding and Kentuck Derby! So if you ever find yourself at one of these events, Don't Forget your Hat!
Which hat trend do you prefer – the grandoise style of British Royalty or the exaggerated style of the Southern Derby?
Did You ENJOY this article? Stay up-to-date with MavenMall's headlines, giveways and deals with our free weekly newsletter! Sign up now!